Our dogs love the chicken feet!
The owners of this company are great people who have created a very healthy way to treat for babies! - E. Yates
Placed an order for smoked bones...
Quick response, priced right, fast delivery and the pups LOVED them! Will definitely be placing another order for more bones. Also received hamburger treats for being a first time customer. They loved them as well. Thank you for great service! - C. Byerly-Johnson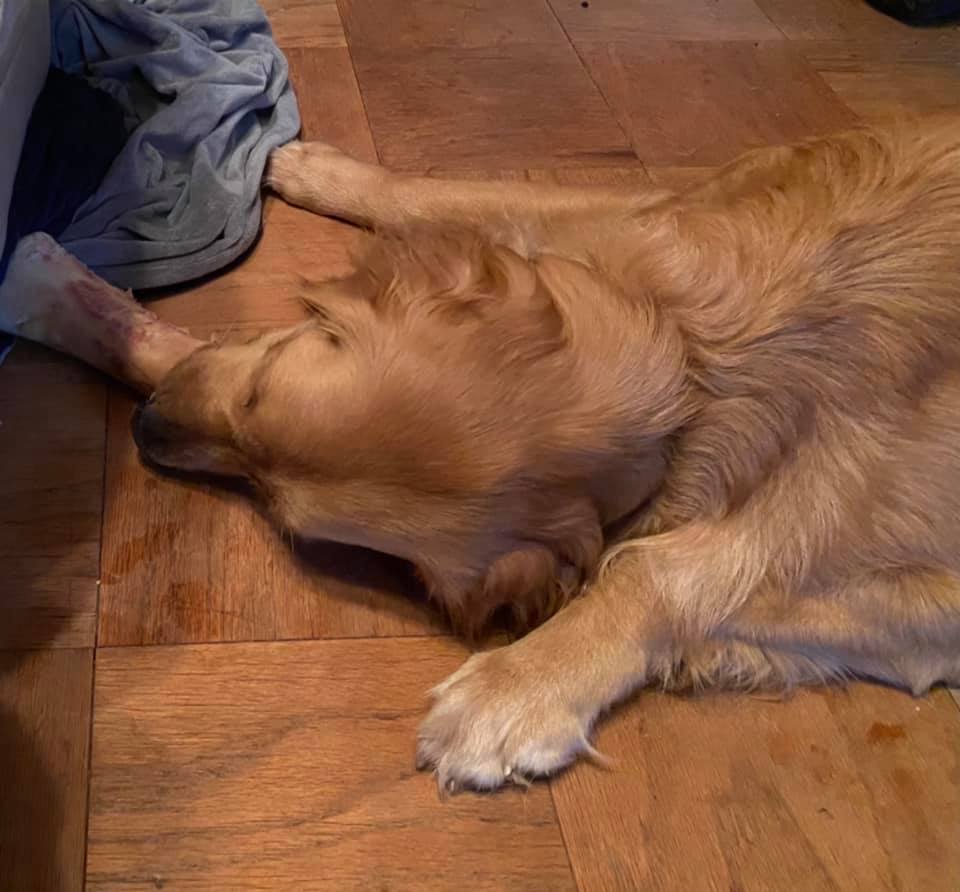 Came across this business while shopping at the flea market...
Love natural bones for our babies. Went ahead and picked up some treats from Omega. These are the first bones I've seen our dogs tear into and not leave them alone until the were white! They loved them!! We will be back for mote. Couldn't get any good pictures since they both ran off into their own hiding places to eat them. - L. Snoddy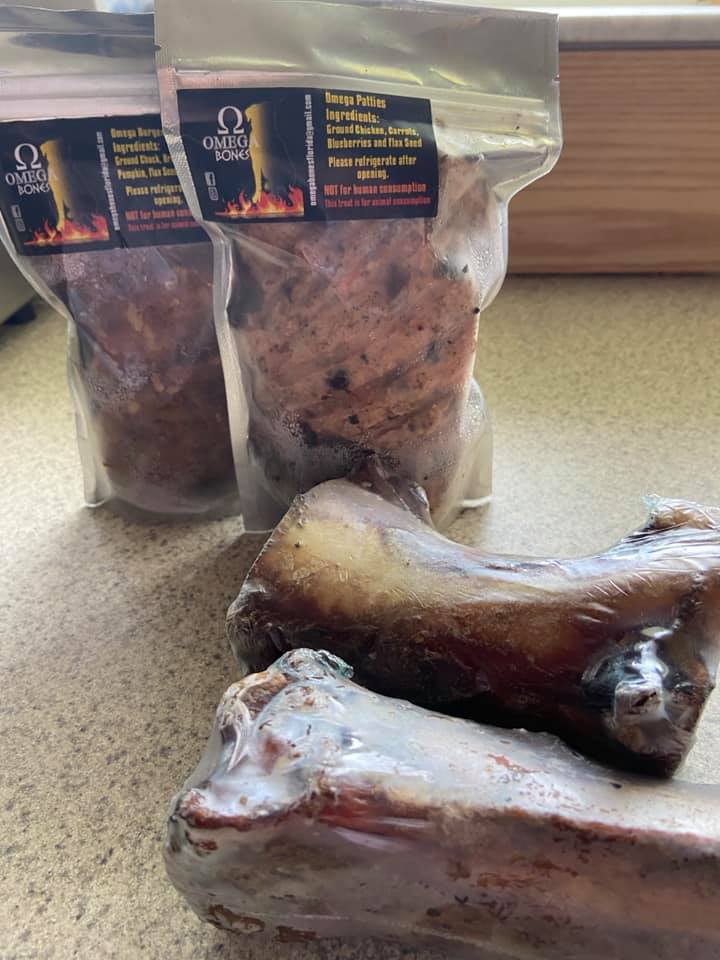 He loved it so much we had to order more!
I stumbled on Omega Bones on my way home to SWFL at the Olsmar Flea Market and purchased a large bone for my BM. The owners a are so quick to reply and answer questions! I'd rather support a local vendor then give my dog something store bought, they're definitely not the same. Oscar says thank you! - A. Copelin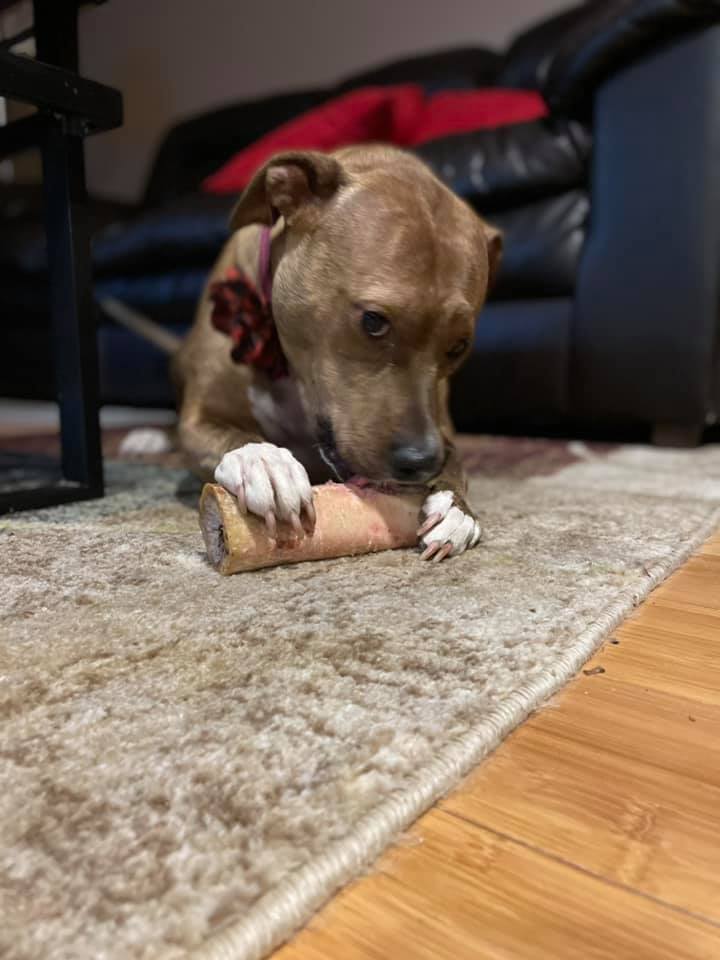 My Dog LOVES These Bones...
She won't touch any other ones. They last her a long time and smell great, not like old chemicals like regular bones. - H. Horne